Ultimately, Jesus is the one who leads, shepherds, and builds his church (Matthew 16:18, Hebrews 13:20, 1 Peter 5:4). But in each local church, Jesus has placed elders to love, lead, and care for His church under His leadership. So what is an elder? An elder is a biblically-qualified, Spirit-called man, who fulfills the character requirements of 1 Timothy 3 and Titus 1, and is committed to loving, serving and leading the people of the church for their good and for God's glory (1 Peter 5:2-3).

Additionally, the church is to be led by a group of qualified elders. This is a consistent pattern that we see throughout the entire New Testament (see Titus 1:5, James 5:14, or Acts 14:23 for example). In fact, every time the word "elder" is used in the New Testament, it is used in the plural (with the exception of times that John or Peter referred to themselves as an elder). Following the pattern of the New Testament means that Edgewood Bible Church is to be led by a true plurality of godly elders. We see much safety and wisdom in this approach. As Proverbs 11:14 states, "Where there is no guidance, a people falls, but in an abundance of counselors there is safety."

In the New Testament, there are three terms that are used interchangeably for the office of elder: elder, overseer, and pastor or shepherd (see Titus 1:5-9, Acts 20:28,1 Peter 2:25, 1 Peter 5:1-3). These terms do not describe three different offices of leadership but rather three aspects of one office of leadership—they are descriptive of the type of work that an elder must do in leading the church.

At Edgewood, we use the terms "elder," "pastor," and "overseer" interchangeably.
Jeff has served as our Lead Pastor since 2015. Prior to serving at Edgewood, he was a church-planting pastor in Stockholm, Sweden. He served as Associate Pastor in Puyallup and Michigan. He holds a Master of Arts in Religion from Liberty Theological Seminary and a Bachelor of Arts in Bible from Appalachian Bible College. He is married to Katie and they have four daughters, Madelyn, Avery, Charlotte, and Lucy.
Chris serves as Associate Pastor at Edgewood Bible Church. He holds a Master's degree in Biblical and Theological Studies from Western Seminary. His pastoral responsibilities include preaching and teaching, as well as overseeing the church's Equipping for Life, Deacon, and Care Group ministries. Chris has a love for reading, coffee, music, and the beach. He and his wife, Kate, have two children, Emmrie and Hazel.
Non-staff Edler (On Sabbatical)
Eric has served the church family for over 25 years in different capacities. He and his wife, Pat, were instrumental in launching our Preschool ministry. You will find Eric regularly teaching a Sunday school core seminar.
Ryan grew up in Edgewood Church (now Edgewood Bible Church) and has attended since birth. He served as a full-time staff pastor from 2003 to 2021 before transitioning to a teaching position at a local middle school. He holds a Bachelor of Arts in Bible/Theology from Multnomah Bible College. He is married to Carlee and they have two children, Tyler and Emily.
Jeff has been a part of the EBC family since 2010 with his wife, Rebecca, and their three daughters. He and his wife have served in children and youth ministries and are active members of the worship team. They are also involved with a team that leads and teaches the college and career group in Sunday school, small groups and activities.
Zach's role is to assist the pastors of EBC however he can! He's been involved in this church body most of his life, with nearly a decade of service in the area of music. Zach is currently a leader in both the Youth Group and College and Career ministries, and father of Shepherd.
Kristin and her husband, Aaron, have been part of the EBC family since 2007. They have three children. Kristin has recently returned to the office staff after a couple years away. She considers it a great privilege to serve this body.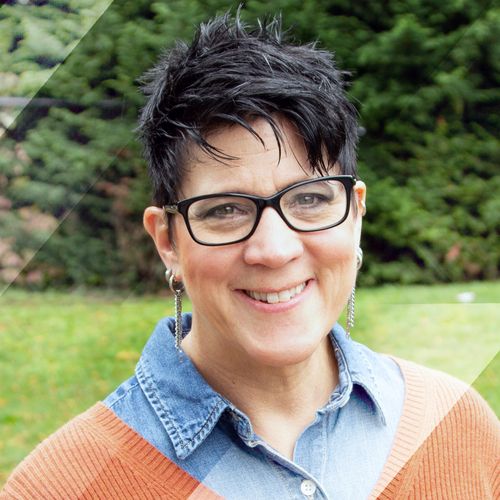 Michelle and her daughter have been part of the EBC family since 2012. Michelle is a graphic artist and photographer. She divides her time working part time for EBC and part time running her design and photography business and teaching art. She loves serving EBC with her creativity.