EBC Limited Edition Logo WeaR
T-shirts and hoodies are available in a variety of colors in both youth and adult sizes.
This pop-up store will only be available through July 12th, so be sure to place your order soon.
Items are very reasonably priced and shipping is free! (Orders will be shipped to church.)
HAPPY FATHER'S DAY, DADS!
We invite you to worship with us online or live by registration at 10:30am!
SERVICE:
"Amazing Readiness" | Luke 12:35-53 | Pastor Jeff Coulter
WORSHIP THROUGH GIVING:

Online
or on the app.
Mail to 1720 Meridian Ave E, Edgewood, WA 98371


BULLETIN:
Available on the app under the "Weekly" tab or below.

PRAYER:

Now is a great time to add praying through our church directory. Start with families whose name begins with the letter A and move on to B tomorrow, and so on. If you do not have a copy of our directory, please email ebc@edgewoodbiblechurch.org and we can send you a copy. You can also use our online directory through the church app. Weekly prayer needs are also listed under the Weekly tab on our church app.


We look forward to the day when we ALL can safely meet together again. In the meantime, "Rejoice in hope, be patient in tribulation, be constant in prayer." (Romans 12:12)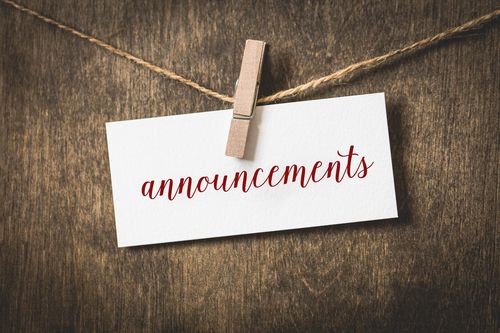 CHILDREN'S CHURCH
We are excited to announce that we will be opening Children's Church for ages 3 through the 3rd grade on Sunday, June 6! As in previous years, children will be dismissed just before the sermon begins. The Preschool/ Kindergarten group will be in the Preschool building. 1st-3rd graders will be in the chapel. NEW this year—we are asking parents of the younger group to walk their child to the preschool. Also, one change to our previous communication—masks are optional for the Preschool/K group and left to the discretion of the parents.
YOUTH GROUP MEETING ONSITE AND ON ZOOM
Youth Group is now meeting at EBC every Sunday evening from 6:00pm-7:30pm. Masks are required. No food or drinks will be served. Hope to see you there! Zoom connection also available for remote participation! Log on at 6:15pm. Contact Pastor Ryan for login information.
EbC Member Care and Resources
If you have needs with obtaining groceries or are experiencing hardships of any kind, please contact us!